Article: "The Digital Health Revolution"
March 28, 2022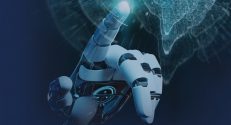 Technion – Israel Institute of Technology is collaborating with Rambam Hospital to form a joint Center for Artificial Intelligence in Healthcare, the first joint academic-hospital AI center in Israel. The Center will focus on the development of tools to help physicians select and provide the most appropriate treatment for patients in real time, with the larger goal of changing the way patients are diagnosed and treated by using AI. Algorithms will draw on information accumulated in big medical databases to perform "complex and rapid analysis" on each patient's condition.
The Center will be housed and operated on the Rambam campus, where it will "connect Rambam doctors and researchers with Technion scientists and engineers" to work on AI-related medical projects. Both professors and doctors will lead five flagship projects in the months to come that will mark the start of the collaboration that participating researchers believe will "signal a revolution in medical decision-making."
To read the full article, click here: https://www.technion.ac.il/en/2022/03/rambam-artificial-intelligence-healthcare/
*Image used is from the original news article published by Technion - Israel Institute of Technology. Artificial intelligence at the Technion.
Back to top