Article: "Breakthrough Treatment May Improve Efficacy of Chemotherapy in Breast Cancer Patients"
November 8, 2022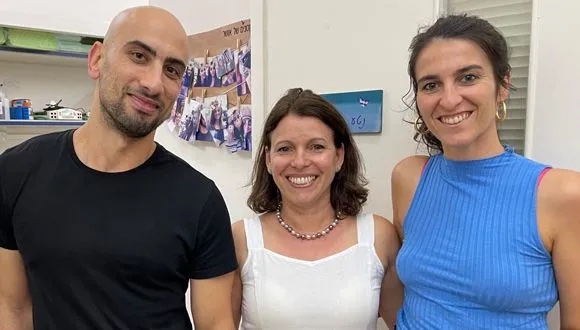 A new treatment developed by scientists at Tel Aviv University showed a greatly decreased risk of lung metastasis in lab models of breast cancer patients receiving chemotherapy. Researchers identified the mechanism of a cancer-promoting inflammatory response to chemo and counteracted the response with an anti-inflammatory agent, reducing chance of severe metastasis from 52% to just 6%.
Breast cancer treatment typically involves surgical removal of a patient's primary tumor, followed by chemotherapy to kill any malignant cells forming in other areas of the body or cells left behind by surgery. However, chemotherapy can damage healthy tissues and cause dangerous inflammation in internal organs. Researchers were able to characterize the mechanism of this inflammation for the first time, identifying the secretion of "complement proteins" by fibroblasts that summon white blood cells to increase inflammation. By countering this mechanism with anti-inflammatory agents that block complement proteins, the team increased the portion of models that developed no metastases from 32% to 67%, along with the dramatic reduction in extensive cancer colonization.
To read the full article, click here: https://english.tau.ac.il/chemo_breastcancer_2022
*Image used is from the original news article published by Tel Aviv University News. Members of the TAU research team (left to right): Dr. Nour Ershaid, Prof. Neta Erez and Lea Monteran.
Back to top