Article: "Not Just COVID: Viruses Spread by Aerosols"
September 5, 2021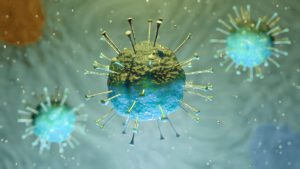 Researchers from Taiwan, the United States and Israel found that airborne transmission is a major or dominant pathway for most respiratory diseases such as MERS-CoV, influenza, measles, and rhinoviruses that cause the common cold, not just Covid-19. The research is contrary to previous understanding about how viruses spread, which was previously thought to be mainly via large droplets or contact with contaminated surfaces. However, these models do not account for the large number of superspreading events of SARS-Cov-2, nor do they account for the higher transmission rate indoors than outdoors.
Researchers focused on data from one common factor at superspreading events: the shared air that people inhaled. "Transmission through inhalation of virus-laden aerosols has been long underappreciated. It is time to revise the conventional paradigms by implementing aerosol precautions to protect the public against this transmission route", said leading researcher Chia C. Wang of National Sun Yat-sen University, Taiwan. The new findings will allow scientists to recommend better safety measures to prevent viral transmission, such as masking, and to eliminate measures that may make viral transmission worse, such as plexiglass barriers.
To read the full article, click here: https://www.technion.ac.il/en/2021/09/covid19-respiratory-viruses-spread-aerosols-coronavirus/
*Image used is from the original news article published by Technion - Israel Institute of Technology.
Back to top