Article: "Nicotine Testing of Children Curbs Parents' Smoking"
September 5, 2021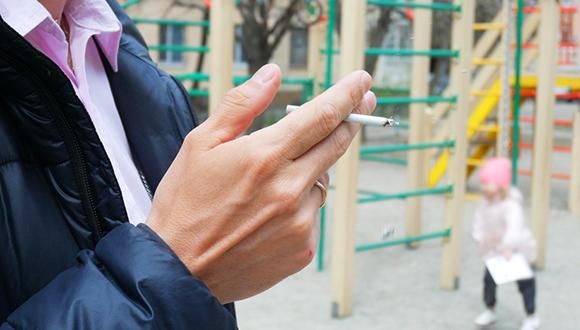 A Tel Aviv University study found that nicotine residues were found in the hair samples of 70% of children of smokers, indicating substantial exposure to tobacco smoke. The study examined 140 Israeli families with children up to age 8 and at least one parent being a smoker. One third of participants said that they smoke in the house, while another third said that they smoke on the terrace but not in the house. For the hair sample to be considered positive, nicotine must have become an integral part of the strand of hair, not just an outside precipitate, making the findings even more concerning.
The study also found that simply performing the test on the children was enough to change parents' behavior even without knowing the results. The subjects were divided into two groups after sampling, one that underwent training on the dangers of smoke inhalation and one that did not. However, six months after the start of the study, positivity decreased in both groups, leading researchers to recommend routine testing of young children to monitor levels of nicotine and smoke exposure.
Said leading researcher Prof. Leah Rosen of Tel Aviv University: "We call upon smokers to avoid smoking anyplace where non-smokers and in particular, at-risk populations, including children, pregnant women, elderly, and those who are ill, could be exposed. Non-smokers must understand that there is genuine risk in exposure to tobacco smoke, and they must insist upon their right and the right of their children and family members to breathe air that is smoke-free everywhere."
To read the full article, click here: https://english.tau.ac.il/news/nicotine-children
*Image used is from the original news article published by Tel Aviv University. Parents who smoke harm the health of their own children.
Back to top