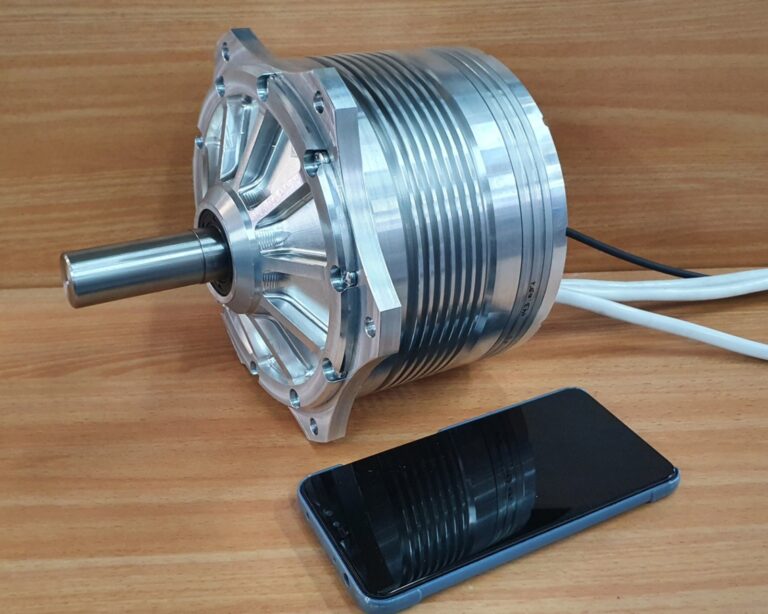 Article: "Israeli electric car motor is the size of a smartphone"
May 23, 2021
Israeli company EVR Motors has developed a compact electric motor to be used in electric vehicles that is less than half the size of existing models. The motor utilizes proprietary Trapezoidal Stator Radial Flux technology, replacing traditional radial flux permanent magnet motors, to pack the same power in a much smaller size. The motor is also designed to be compatible with electric vehicles of all types: two wheelers and trucks, purely electric vehicles and hybrids, and may be charged by outlets anywhere from 48 volts to 800.
A smaller motor will allow car manufacturers improved performance and installation flexibility while reducing costs, a key hurdle for maximizing the capabilities of electric vehicles alongside building a better battery and a more versatile chassis. EVR will continue testing this model, along with the development of motors with different voltages, different cooling systems, motors for use with Ferrite magnets, and larger motors for commercial vehicles.
To read the full article, click here: https://www.israel21c.org/israeli-electric-car-motor-is-the-size-of-a-smartphone/. 
*Image used is from the original news article published by ISRAEL21c. The team at EVR Motors in Petah Tikva. Photo courtesy of EVR Motors. 
Back to top